Hot Wheels is a world famous toy for children and adults, and I am sure if you search hard enough you will find at least one in the back of your closet. Have you ever wondered how everything started and how Mattel still inspires so many people today, then you should read this…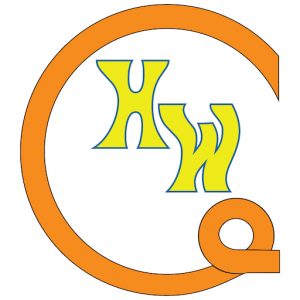 May 18, 1968
This is the most important date you might want to remember when it comes to Hot Wheels, as it is the year in which the favorite die-cast toy car's brand was released by Mattel. Mattel, Inc. is an American toy company that was founded in January 1945 in California by Harold Matson, Elliot Handler and Ruth Handler. Other famous brands manufactured by Mattel you might know include Barbie, Fisher-Price, Polly Pocket and Hot Wheels biggest competitor Matchbox (originally introduced by Lesney Products in 1953, United Kingdom). Hot Wheels as many other products by Mattel are getting sold in more than 150 countries. Hot Wheels cars are currently #1 selling toy in the world. People from all over the world love collecting this toy and especially in the US it is an established hobby. Certain models are getting produced only for American, Canadian and Australian markets. Nowadays, the Hot Wheels production also includes bright orange racing track sets that have been evolving over time.
1968
Elliot Handler invented Hot Wheels as a boys toy just shortly after his wife Ruth Handler has invented the world's famous girls toy Barbie. Initially, Hot Wheels were considered as "hot rods", because of their distinctive features such as increased performance and unique designs. Sixteen castings "Sweet 16" were released in 1968 – including the first ever Hot Wheel a dark blue Custom Camaro. The majority of those castings were designed by Harry Bentley Bradley. The first production line is also known to be the first series of the Red Line series which is a series of cars with unique red pin stripes on the tires.
1969
Hot Wheels turned out to be a highly successful brand and established itself as the hottest brand of small toy car models in the USA. Famous models during that period include Splittin' Image, Torero, Turfbofire and Twin Mill. 1969 is also the year of the most valuable Hot Wheels car ($150,000 US) – The Volkswagen Beach Bomb prototype with two surfboards in its back, however, the van never got produced as it did not perform good enough. On top of that, its color is pink which was and still is one of the rarest colors of Hot Wheels as it is considered as a girl color.
1970s
As 1970 was a very successful year, Mattel introduced a new advertising slogan for Hot Wheels "Go With the Winner" and 43 new cars were produced. Mattel established its most famous sponsorship, producing drag race sets featuring two real life funny cars – the Snake and the Mongoose. During the same year, the first Silver series including three silver-painted models – the Boss Hoss, the Heavy Chevy and the King Kuda – were introduced which one was only able to obtain through a mail-in offer that also included a membership to the Hot Wheels Club. After two slow years in 1972 and 1973, Elliot Handler and his team reinvented the pad printing process with more detailed graphics and brighter colors "Hot Wheels Flying Colors" which lead to a significant increase in sales.
Fun Fact: Did you know that in 1975 the Ramblin Wrecker prototype accidentally showed Larry Wood's home phone number which hundreds of fans called before the number was removed?
1976 was the last year of the "Redline Wheel" as red lines were no-longer printed on the tires. Mattel also moved away from wild hot rods to more realistic cars.
1977 – 1988
1981, Hot Wheels comes back into the game with "The Hot Ones!" which means thinner wheels and axel designs that allow the cars to increase speed. In 1983, Real Riders were introduced with real rubber tires. They were very popular, however short-lived due to high production costs. Ultra Hot Wheels which were released in 1984 had further speed improvements. During that era, Mattel was on track to offer different models and styles other than the ones known from hot rods and muscle cars. Further innovations were the Blue Card blister pack which is still used today, Thermal Color Change paint and rotation crash panel vehicles.
1989 – 1994
Mattel released collector numbers. In 1991, Hot Wheels produced its 1 billionth car. The Billionth Car Collection consisted of four different chrome-plated, die-cast gold Corvettes with a removable trophy-style display.
1995 – 1999
Hot Wheels split up its line into series such as a series including all of that year's new castings or the Treasure Hunt series. The production of Treasure Hunts was limited and the selected vehicles featured real rubber tires, spectra-paint jobs and modified decos. As collectors fell in love with the so called Treasure Hunts, Mattel increased its production to 25,000 of each vehicle. In 1998, Hot Wheels celebrated its 30th anniversary by replicating various cars and packaging from its past 30 years.
2000 – 2010
At the beginning of this era, the Hot Wheels team built a full-scale replica of the Twin Mill.
In 2003, Mattel celebrated Hot Wheels' 35th anniversary with a computer animated film "Hot Wheels Highway 35 World Race". When Mattel signed a license with DC Comics, the first Batmobile became part of the Hot Wheels family. In 2007, the first series of Super Treasure Hunts was released which was similar to a Treasure Hunt just even harder to find. Towards the end of the era, Hot Wheels released Disney Pixar Toy Story character cars which became very popular and collectible. In 2008 (40th anniversary), Hot Wheels produced its four billionth car.
2011 – Present
In 2012 popular vehicles like the Scooby-Doo Mystery Machine, Red Bird and green Minion Pig, KITT from Knight Rider and many more. One year later, the look of the packaging cards was changed and Treasure Hunts would no more show a treasure chest. In 2014, Mattel's licensing contract with Ferrari expired with its last model the 2015 black Ferrari 599XX. Until 2017, there were no big changes or significant releases. 2017 marks the 50th anniversary of Hot Wheels Camaro. In order to celebrate the partnership, Hot Wheels released the 50th anniversary Camaro which was available in stores.
Hot Wheels current slogan is "It's not the same, without the flame". In 2018, Hot Wheels celebrated its 50th anniversary and released a special redline replica series consisting of 5 cars.