What Is A Super Treasure Hunt?
Super Treasure Hunts were first released in 2007 as a special version of regular Treasure Hunts. They were identifiable by a green stripe saying "Trea$ure Hunt$" on the cards. In 2012, Hot Wheels changed Super Treasure Hunts to be a version of the normal Treasure Hunts. The cards do not have the green stripe any longer and the cars are randomly hidden in different series.
You will be able to identify the different cars by the "TH" symbol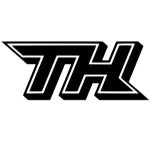 or a gold 'circle flame' symbol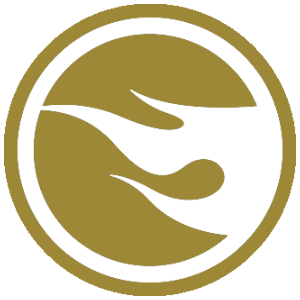 , the Spectraflame paint and Real Riders (rubber) wheels. Those unique features are popular among collectors, that is why some Super Treasure Hunts are very high in their value.
Where do I find a Super Treasure Hunt?
How much does a Super Treasure Hunt cost?
Where can I buy Super Treasure Hunt boxed sets?
2007 TREA$URE HUNT$
'69 Pontiac GTO
Nissan Skyline
'69 Camaro Z28
Corvette C6R
Mega Thrust
Hammer Sled
Brutalistic
Jaded
Enzo Ferrari
Custom '69 Chevy
Cadillac V16
Evil Twin
2008 TREA$URE HUNT$
Chrysler 300C
'70 Plymouth Road Runner
Rockster
Ford Mustang GT
Hot Bird
Qombee
Dodge Challenger Funny Car
Dodge Viper
16 Angles
'64 Buick Riviera
Drift King
'69 Camaro
2009 TH / TREA$URE HUNT$ / 09
Ford Mustang
'57 Plymouth Fury
Bad Bagger
Fire Eater
'37 Ford
'34 Ford
Custom '53 Chevy
Bone Shaker
'49 Merc
'55 Chevy
GMC Motorhome
Neet Streeter
2010 TH / TREA$URE HUNT$ / 10
Custom '53 Cadillac
Chevroletor
Classic Packard
Ratbomb
Shelby Cobra Daytona Coupe
Gangster Grin
Ford GTX1
Old Number 5.5
'69 Ford Torino Tallageda
Chevy Camaro Concept
Baja Beetle
'69 Ford Mustang
2011 TREA$URE HUNT$ / TREA$URE HUNT$ '11
Tucker Torpedo
'57 Chevy
'58 Impala
Custom '62 Chevy
Studebaker Avanti
'63 T-Bird
'64 Pontiac GTO
'68 Olds 442
Corvette Grand Sport
'71 Mustang Funny Car
'71 Buick Riviera
Datsun 240Z
'80 El Camino
OCC Splitback
'59 Chevy Delivery
2012
'69 Dodge Coronet Super Bee
'67 Chevelle SS 396
'70 Camaro Road Race
'73 Ford Falcon XB
'67 Ford Mustang Coupe
'71 Dodge Challenger
'71 Maverick Grabber
'66 Ford 427 Fairlane
Honda S2000
'69 Camaro
Volkswagen Beetle
Ferrari 599XX
'70 Chevelle SS Wagon
'09 Ford Focus RS
'11 Dodge Charger R/T
2013
'69 Camaro
'72 Ford Gran Torino Sport
'09 Corvette ZR1
'73 Ford Falcon XB
'71 El Camino
'10 Ford Shelby GT500 Supersnake
'64 Buick Riviera
Bone Shaker
'62 Corvette
'67 Camaro
'10 Toyota Tundra
'71 Dodge Demon
Toyota 2000 GT
'07 Ford Mustang
'72 Ford Ranchero
2014
Chevrolet SS
Sandblaster
Chevy Camaro Special Edition
1971 Mustang Mach 1
'07 Ford Mustang
'55 Chevy Bel Air Gasser
'70 Chevy Chevelle SS
Twin Mill
'64 Chevy Nova Station Wagon
'76 Greenwood Corvette
'83 Chevy Silverado
'65 Chevy Impala
'69 Corvette
Harley-Davidson Fat Boy
'71 Datsun Bluebird 510 Wagon
2015
Kool Kombi
RRRoadster
Toyota AE-86 Corolla
Ferrari 599XX
'69 Ford Mustang Boss 302
Custom '77 Dodge Van
Mastretta MXR
Pass'n Gasser
8 Crate
2008 Lancer Evolution
'65 Mustang 2 + 2 Fastback
DMC DeLorean
Toyota Supra
'70 Plymouth Superbird
Toyota Off-Road Truck
2016
Tesla Roadster
'52 Hudson Hornet
'90 Acura NSX
'14 Corvette Stingray
Porsche 993 GT2
Bad Mudder 2
'69 Dodge Charger Daytona
'10 Pro Stock Camaro
TV Series Batmobile
BMW Z4 M Motorsport
Boom Box
Drifsta
'17 Ford GT
Nitro Doorslammer
Carbonic
2017
'63 Chevy II
The Mystery Machine
16 Angles
Toyota Off-Road Truck
Surf Create
'17 Acura NSX
'67 Chevy C10
The Brave And The Bold Batmobile
2013 SRT Viper
Cruise Bruiser
'69 Chevelle SS 396
2005 Ford Mustang
'67 Camaro
Velocita
Nissan Fairlady Z
2018
Datsun 620
'68 Chevy Nova
Porsche 934.5
2015 Ford Mustang GT
Nissan Skyline 2000GT-R
Indy 500 Oval
'68 Mustang
2017 Camaro ZL1
'52 Chevy
Aventador Miura Homage
King Kuda
'17 Audi RS 6 Avant
Fiat 500
'70 Ford Escort RS1600
Cruella de Vil
Bone Shaker
2019
'90 Honda Civic EF
Nissan Skyline GT-R (BNR34)
Corvette Grand Sport Roadster
Volkswagen T2 Pickup
Back to the Future Time Machine – Hover Mode
Mazda REPU
'92 Ford Mustang
'68 Mercury Cougar
'69 Corvette Racer
'18 Dodge Challenger SRT Demon
Street Creeper
Lamborghini Aventador J
Tesla Model S
Morris Mini
Porsche 911 GT3 RS
2020
Nissan Skyline GT-R (R32)
Ford GT-40
'67 Commando Jeepster
Porsche 918 Spyder
'88 Honda CR-X
Mazda RX-7
'17 Nissan GT-R (R35)
'84 Audi Sport Quattro
Lamborghini Sesto Elemento
'57 Chevy
Custom '69 Chevy
'65 Ford Galaxie
'18 Dodge Challenger SRT Demon
'17 Pagani Huayra Roadster
'64 Chevy Chevelle SS
2022
'55 Chevy
'73 BMW 3.0 CSL Race Car
Dodge Van
'63 Studebaker Champ
2020 Corvette
'99 Honda Civic Type R (EK9)
Volkswagen Kafer Racer
2020 Jaguar F-Type
Custom '18 Ford Mustang GT
Nissan Skyline H/T 2000GT-X
'71 Lamborghini Miura SV
'84 Mustang SVO
'94 Audi Avant RS2
'32 Ford
'81 Camaro
2023
Classic TV Series Batmobile (Tooned)
Mercedes-Benz 300 SL
'68 COPO Camaro
Lotus Evija
1968 Mazda Cosmo Sport
Renault Sport R.S. 01
'68 Corvette – Gas Monkey Garage
Glory Chaser
'82 Toyota Supra
'69 Shelby GT-500
'65 Mercury Comet Cyclone
Updating…