The Time Attaxi (GJP02) is a Hot Wheels id chase found in mix "E" of the 2020 Hot Wheels mainlines. It is 3/8 of the chase id vehicle series.
The car has that great orange Spectraflame paint as the Super Treasure Hunts do. Along with black and yellow checkered stripes on the rear fender and across one side of the rear doors while the other rear door is painted black. The 'Hot Wheels id' logo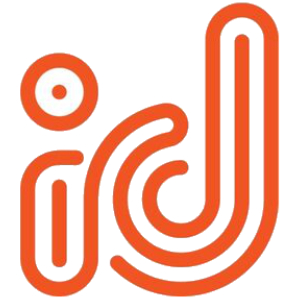 can be found on the C-pillar wings and the 'Hot Wheels' logo is incorporated in the yellow "Tuned Taxi 24/7" emblem on the front door.
The taxi has yellow tinted windows, yellow engine and black Deep Dish 8-Spoke wheels which has a yellow ring. If you've got passengers that need to be picked up, the Time Attaxi will be there for you, but buckle up because this car drifted its way into the scene in the 2019 HW Metro series.
Time Attaxi can be collected in the id App (App Store or Google Play), by scanning the Near-Field Communication (NFC) device through the clear yellow Malaysia base. BEEP BEEP!
2020 Hot Wheels id Chases